Sound Legal Guidance from a Jersey City Emancipation Lawyer
Helping Clients Gain Independence Through Emancipation
Emancipation is defined as a child being released from the control and support of the parents. This may happen before a child turns 18 or after, as many kids still require support when they reach this age. At D'Alessandro & Cieckiewicz, P.C., we assist clients in the emancipation process.
Is emancipation possible for you? Contact our firm at (201) 561-8441 to find out!
How Emancipation in New Jersey Works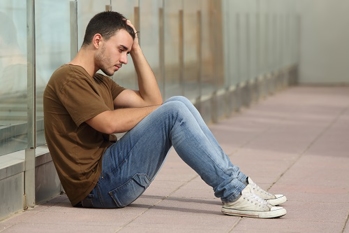 Once a child is emancipated, the parents no longer have control over decision making for the child and the child no longer has financial support from the parents.
Although 18 remains the age of majority, it does not automatically mean the child is emancipated. Most 18-year-olds continue to rely on their parents for support, as some are still in high school and others are just getting started in college. Others are prevented by a disability from becoming independent.
A child under the age of 18 may become emancipated when:
He or she moves out on their own
The minor gets married
The child is employed full time and self-supporting
Frequently, this issue is raised by a support paying parent who wishes to stop paying support, as the parent believes the child no longer needs to be financially supported. When the parents do not agree about the child's independence, a judge may be asked to emancipate the child and release the parent from the obligation to provide child support. If this is your situation, please keep in mind that it is never a good idea to stop making payments for court ordered child support without first consulting with a Jersey City emancipation attorney.
How Emancipation is Decided in New Jersey
Unless specifically stated in a child support order, support does not automatically end at age 18 in New Jersey. The court considers a variety of factors, primarily focusing on the needs and best interests of the child when making this determination. Because there are so many variables in these situations, it is best to seek advice from a knowledgeable Jersey City emancipation lawyer.
Get more info about emancipation law in New Jersey. Contact us online or call (201) 561-8441 for a consultation!