Jersey City Pre & Post-Nuptial Agreements Attorney
Protecting the Interests of Both Spouses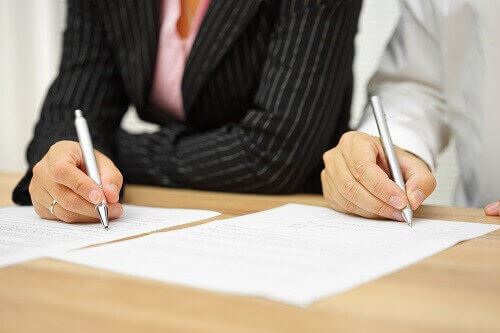 Although nobody gets married with the intention of getting a divorce, marriages do end. Approximately half of first marriages and 60% of second marriages end in divorce. The lawyers at D'Alessandro & Cieckiewicz, P.C. can help you prepare for the unexpected. Let a Jersey City pre and post-nuptial agreements lawyer from our firm help you craft an agreement that protects the interests of both spouses.
Call (201) 561-8441 for more information about preparing the necessary documents.
Pre-Nuptial Agreements in New Jersey
A pre-nuptial agreement establishes provisions for property division, division of debts, and financial support from one party to another in the case of divorce. The two parties enter into this agreement prior to the marriage in order to prevent significant loss and allow both parties to have a clear understanding of how assets and debts will be divided should the marriage end in divorce.
People choose to enter into a pre-nuptial agreement for several reasons, including:
A desire to protect the interests of children from prior marriages
One party owns a business
Family property or substantial assets are brought into the marriage
A desire to alleviate stress should a divorce become necessary
In situations where the court must decide whether an agreement is valid, several factors are considered in determining that the agreement is enforceable. This includes questions regarding whether the parties had representation from an attorney, time to consider the terms, fully understood the agreement, and entered into the agreement voluntarily. For this reason, it is important to have a skilled Jersey City family law attorney craft your agreement.
New Jersey Post-Nuptial Agreements
Post-nuptial agreements are similar to pre-nuptial agreements, but they are crafted after the couple is already married. This is often done when a married couple has a desire to make decisions regarding asset and debt distribution at a time when there is no marital discord. The process is again similar to a pre-nuptial agreement and enforceable as long as the agreement is prepared according to the same requirements as a pre-nuptial agreement.
Ready to get started? Call (201) 561-8441 to schedule an appointment with our Jersey City prenup lawyer.