Grandparent Visitation Lawyer in Jersey City
Helping Grandparents Connect with Their Grandchildren
The laws regarding grandparent's rights to visitation are rapidly changing and often confusing. At D'Alessandro & Cieckiewicz, P.C., we have handled many cases involving grandparent visitation. Get in touch with us to speak with a Jersey City grandparent visitation attorney and learn more about your rights. Legal services are offered in English and Polish.
Granting Visitation Rights to Grandparents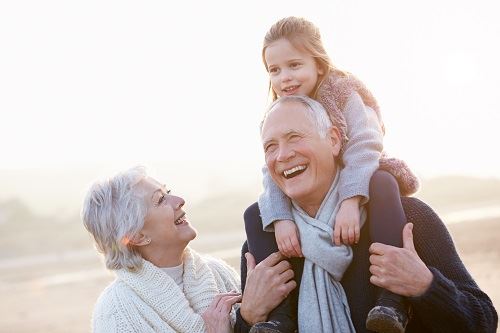 Issues with grandparent visitation often arise after a divorce when one parent is given sole custody and grandparents may be left without a right to visit their grandchildren. If you are a grandparent and haven't been granted rights to visit your grandchildren, you can apply to the court to obtain legal rights to spend time with your grandchild.
When determining visitation, the court will consider:
The relationship between the child and grandparent
The relationship between each of the parents and the grandparent
The effect that visitation will have on the parent-child relationship
Shared custody arrangements between the parent
How long it has been since the child and grandparent have spent time together
Any other factors considered pertinent in the specific situation
As with most decisions involving children, the court takes the best interests of children into consideration when determining whether to grant these rights to the grandparent. You can rely on our attorneys to provide straightforward legal advice. We won't tell you what you want to hear just to collect a fee.
Resolving Visitation Disputes Between Parents & Grandparents
When a situation has reached the point that lawyers are involved, there is often a level of hostility between the parents and grandparents. In some situations, mediation is helpful for working out differences and coming to an agreement. When this is not possible, it may be necessary to litigate the case in family court. A Jersey City grandparent visitation lawyer from our firm can assess your situation and recommend the best way forward in your specific circumstances.
Call (201) 561-8441 to learn more about grandparent's rights in New Jersey.